Virtual Stay & Train
Replicate our Stay & Train Program at home with extensive guides, video content, and
personal coaching in real time from our head trainer.
Virtual Stay & Train – 28 Days
Aim & intended outcomes:

Our Stay and Train program was developed to give your dogs the best possible start in life by raising them during the most critical part of their development. Using the same framework, we have created an online Stay and Train program to support families and their new puppies in those first critical weeks in their home, with the support of a specialist trainer. Our aim is to build a strong bond between owner and puppy and support the raising of a well-balanced, happy, healthy and social puppy.
Who is this course suited to?:
 First time Puppy owners or if it has been some years since raising a puppy. Puppy owners that would benefit from the support of a specialist trainer to provide a program, feedback and support during the first few weeks at home.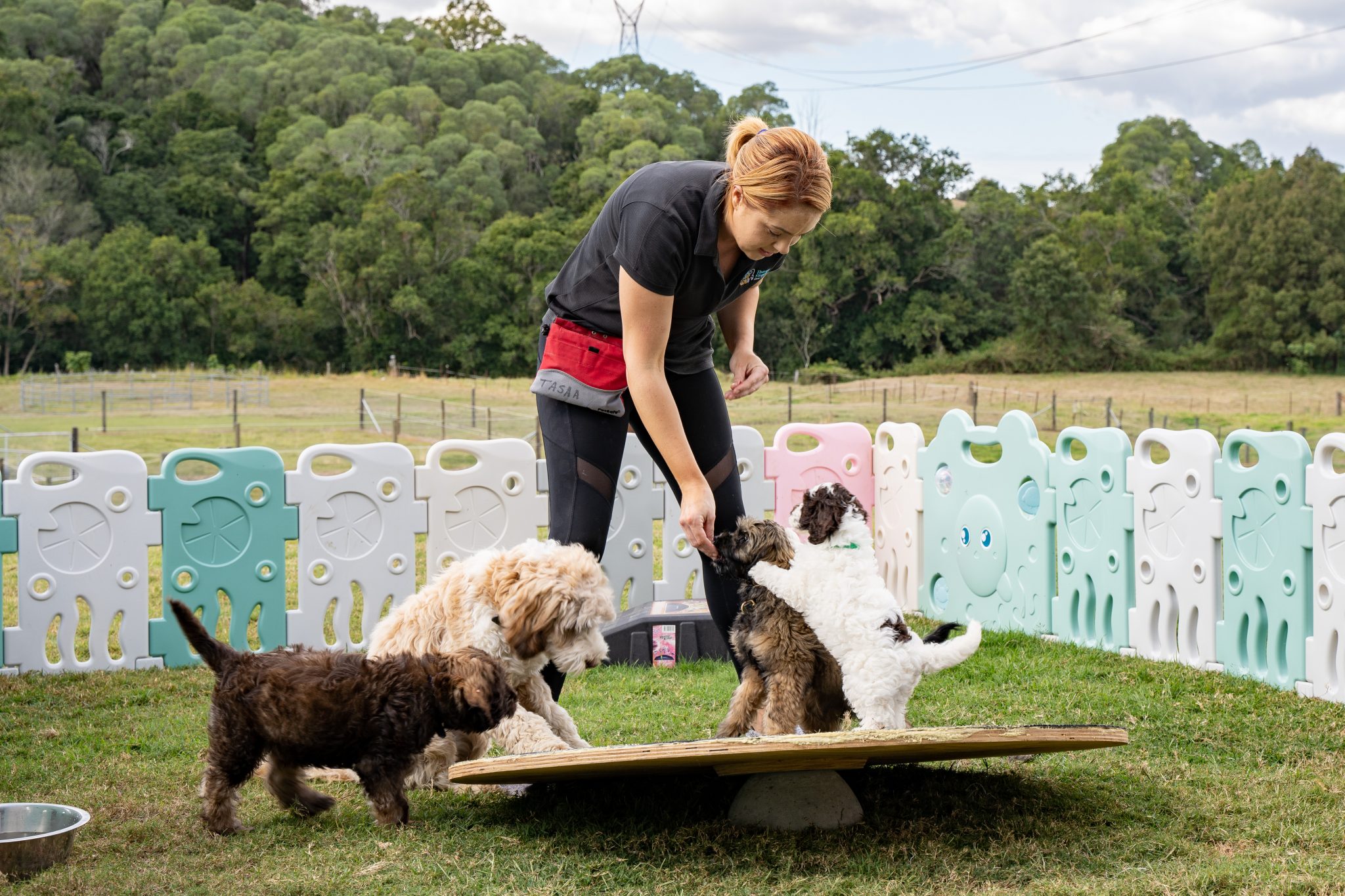 How this course is delivered:
• 4 week program with weekly tasks delivered via video and commentary and step-by-step tutorials to reach each milestone
• Feedback and support to achieve task milestones including video review by Nikki
• Private Facebook Group for Virtual Stay & Train clients to be in contact with Nikki and also other families with similar aged puppies
• Access to Nikki via Facebook messenger and private Facebook group to receive support or ask specific questions about your puppy
What the course will cover/ at completion you will have a working knowledge of:
 • How to prepare / organise your family and household for the arrival of your puppy. 
• What items you will need for your household before puppy comes home to ensure puppies safety & meeting its day to day needs
• Access to the Virtual Puppy Development Clinic ( approx. a 4 hour video)
• How to crate train• How to toilet train
• How to set your puppy up to succeed as a Dog and to enhance your family's life
• How to raise your puppy to be calm and clear headed
• How to safely socialise your puppy
• How to train your puppy in a sit command, watch command, down command and stay command
• How to get your puppy ready for groomer & vet visits
• How to get your puppy into a routine that suits your family
• How to teach your puppy to swim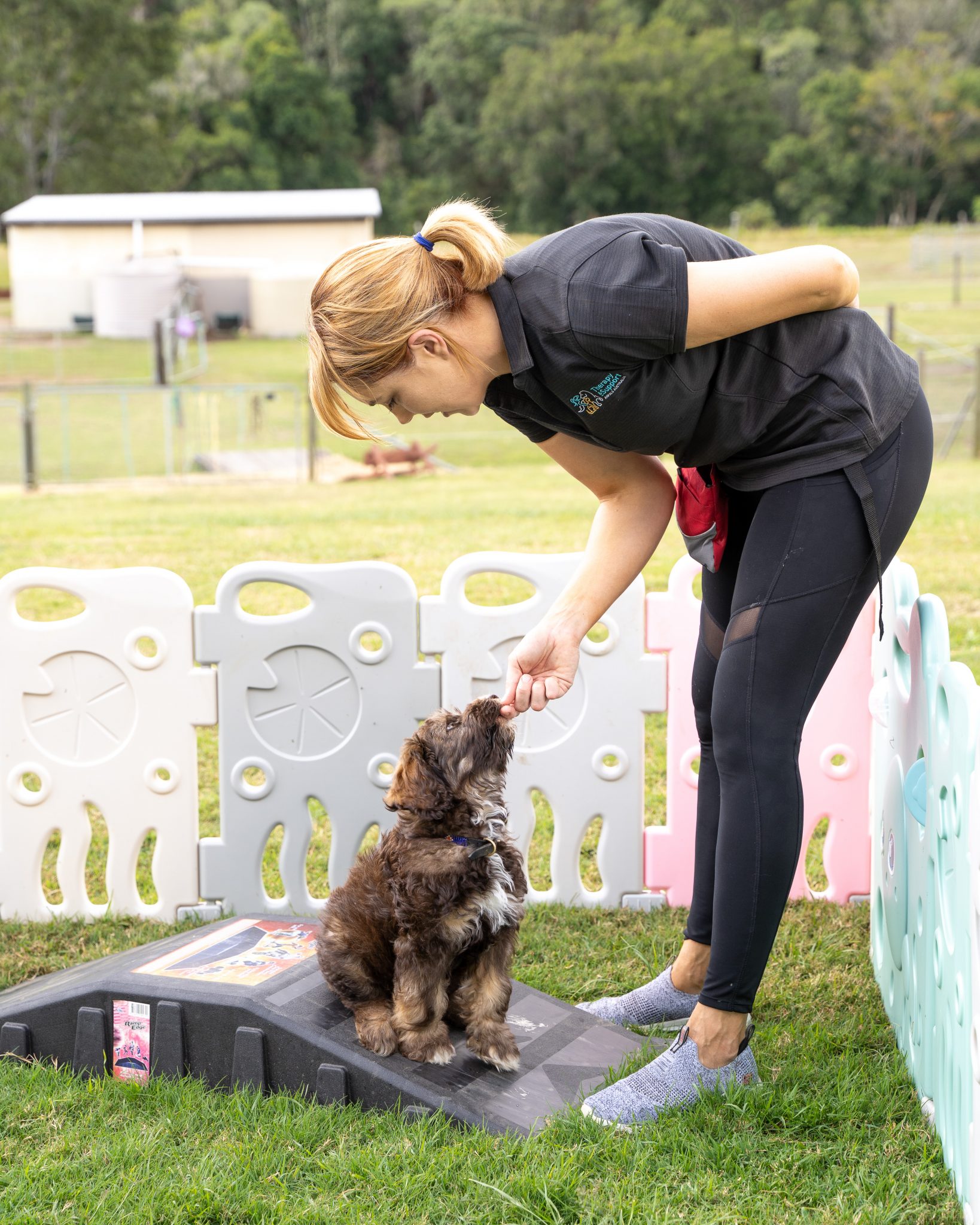 Contact us!
To make any enquiries or book a session or program please send an email to Nikki at:
info@brisbanetherapyanimals.com.au